Same Place – Different View
This time for our Same Place – Different View, we head back to Colorado where we will be again in September. It is a beautiful part of the world, less tramelled than many places, and full of magnificent, craggy ranges, blazing Aspens cascading down mountainsides, and valleys with meandering streams. There is a reason that people come to this area and don't leave.
As usual, we travel the back roads, often visiting little-known locations.
At a small pond, Don focused on the early-morning mists rising off the water, ducks paddling around, and the reflections of the mountains at first light.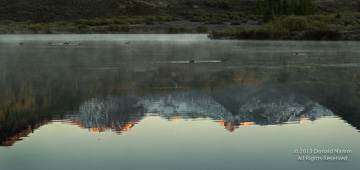 Dave was attracted to the larger scene and wanted to celebrate the grandeur of the view, using the reflections to echo what was beyond.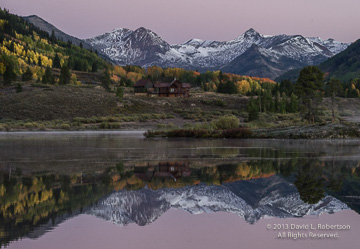 Dave, by the way, is teaching our Lightroom 5 workshop in Death Valley in December!
Another of our locations is high up a valley, inaccessible if there is any amount of snow. We were lucky, as earlier in the week, we were blocked by road conditions.
Judy loved the way the evening light set off the near-silhouette of a side hill, using the foreground shapes to set off the fiery clouds.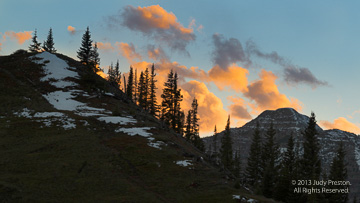 Don, on the other hand, looking in a totally different direction, was drawn to the Continue reading →