Same Place — Different View Challenge, Part Two
As we noted in the last blog, I challenged our alumni to come up with their own Same Place – Different View.  This second part shows the rest of the winners of our challenge.
You will again see that in these examples of Same Place — Different View, there are always different ways of seeing a scene.
All of these images are copyrighted by their respective owners, as noted in their metadata.
Arnold Berkman did two entirely different views from just about the exact same spot in our Alumni workshop in Yosemite last winter.  As you can see, Arnie B. captured the change in the light.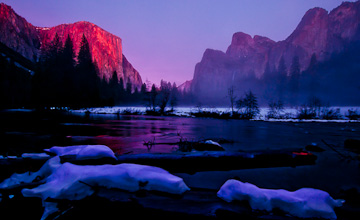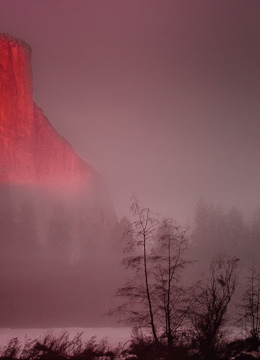 Lesley Ackman made a statue the subject of her two shots. In one, she did a close-up detail; in the other, she used the light and black-and-white processing to create a dramatic silhouette.
Lauren Golden took two different approaches for her Same Place – Different View. In one shot, "Squirrel" did a broad landscape, while in the other, she photographed a detail of the "puckerbrush."
Michael Ligett had quite a bit of tree damage during the tornados that swept across our state last spring. In one shot, Mike shows some of the devastation; in the other, he homes in on a flower amazingly untouched by the storms.
Once again, take note of these examples of being in the same place but approaching the subject differently or recording another scene from that same location.
We always love to get comments.
We also hope you will LIKE this blog (just above the blog title above) and SHARE it (below) with those interested in photography and travel along with the following: